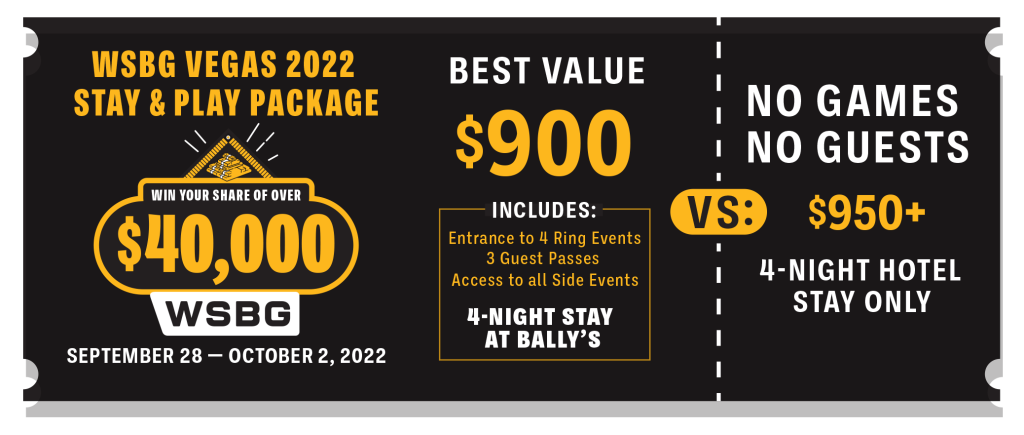 GAIN GLORY AS A STAY & PLAY COMPETITOR
Our Stay & Play package offers the ultimate WSBG Vegas experience, including the golden opportunity to play in four Ring Events–one per day and up to five rounds each! If you win one—or more!—of your Ring Events, you'll play one round of a different game in the Semifinals on Sunday. Win your Semifinal, and you'll move forward to compete against three other players in one round of a third game. Win the Final game, and you'll become the first-ever WSBG Champion, and take home the WSBG bracelet and $25,000—not to mention bragging rights for life.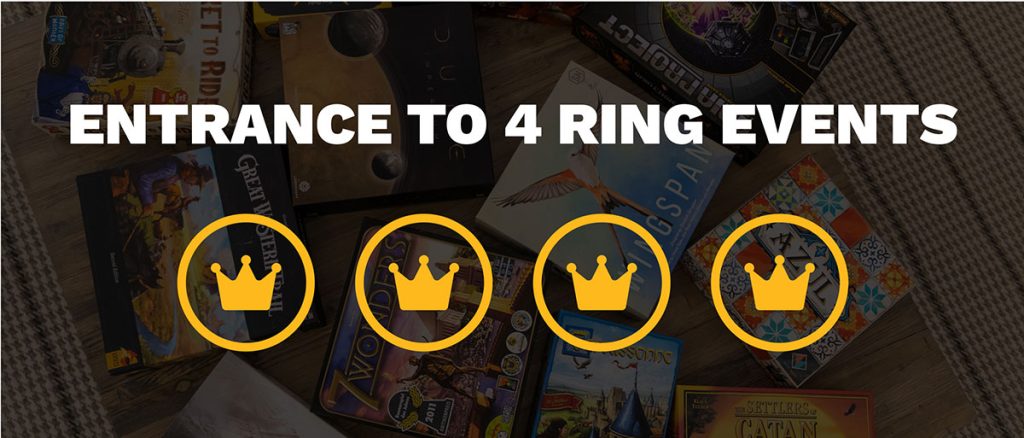 UNLOCK ACCESS TO ALL SIDE EVENTS
Stay & Play Competitors will get the most board gaming for their buck: They'll also receive five-day Side Event passes for themselves and their three guests! With these passes, you and your guests will have access to all 2022 WSBG Vegas Side Events. Choose from 19 Outer Ring Events, prove your prowess while participating in Open Gaming (a 24-hour event with a massive game library) and browse the Exhibitor Hall, where you can check out vendor booths and chat with your favorite board gaming personalities.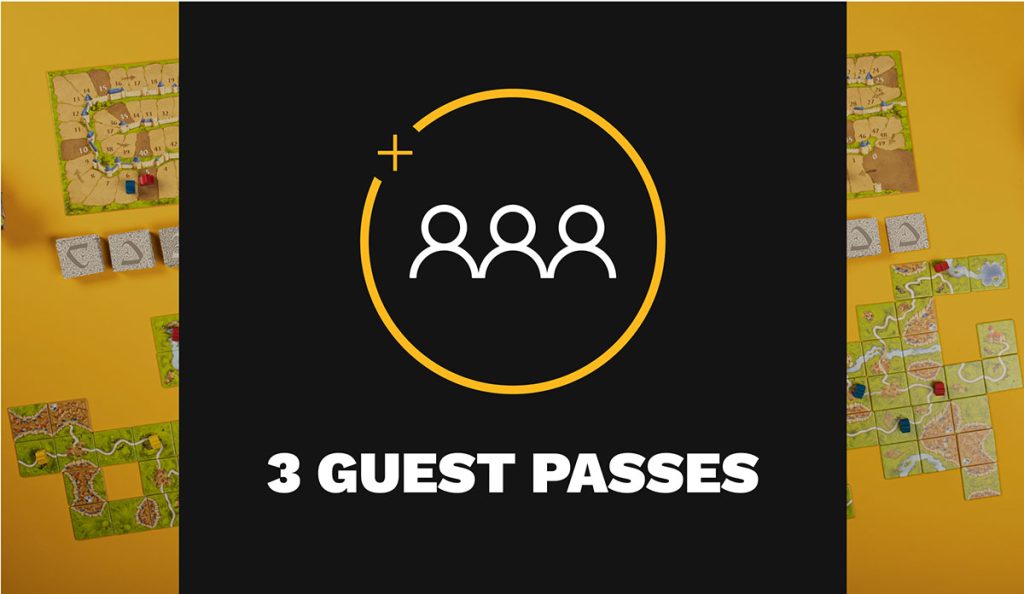 ENJOY A 4-NIGHT STAY AT BALLY'S/HORSESHOE
At the heart of the Las Vegas Strip, Bally's (soon to be Horseshoe Las Vegas) combines the classic feel of Old Vegas with the updated luxuries of modern Vegas! Unwind in your double queen room, lounge by the pool and get the true Las Vegas experience, with restaurants, casinos, shows and more! 
The Stay & Play package is a STEAL OF A DEAL! Booking a similar four-night stay typically costs about $1,000, so this WSBG Vegas experience saves you 50 percent on the hotel alone. 
Compete in four Ring Events, bring your three best buds, explore the event floor, and enjoy relaxation and recreation on the Vegas Strip with the Stay & Play package.