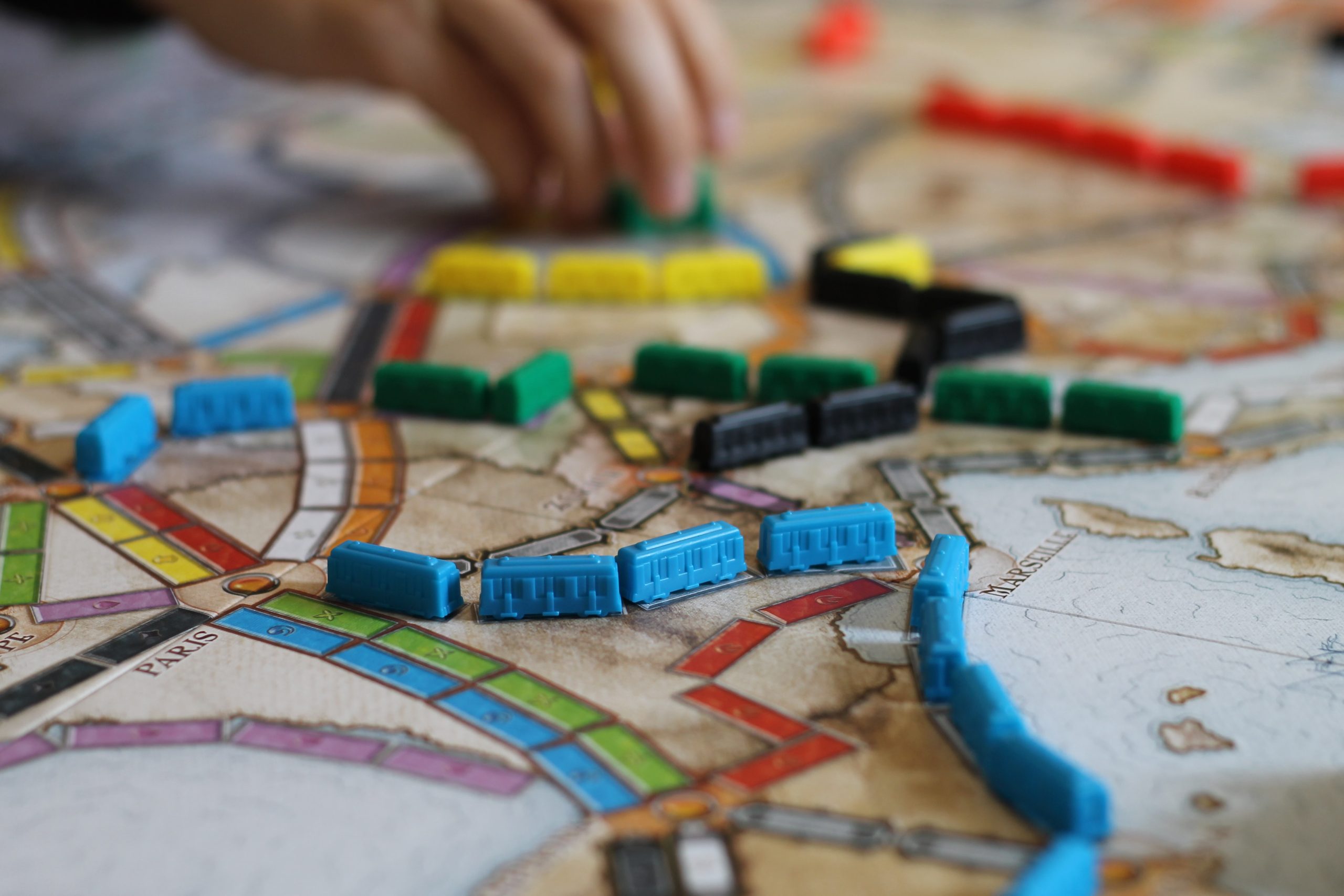 The World Series of Board Gaming will be held over five days. 
Ring Events will be held during the first four days, with the Playoffs, including both the Semifinal and Final rounds played on day five.
Outer Ring Tournaments will be held during the first four days 
Open Gaming will be 24 X 7 starting at noon on the first day.
The 16 games chosen for WSBG Ring Events include a variety of game mechanisms, complexity levels and duration—to find the world's best all-around board gamer.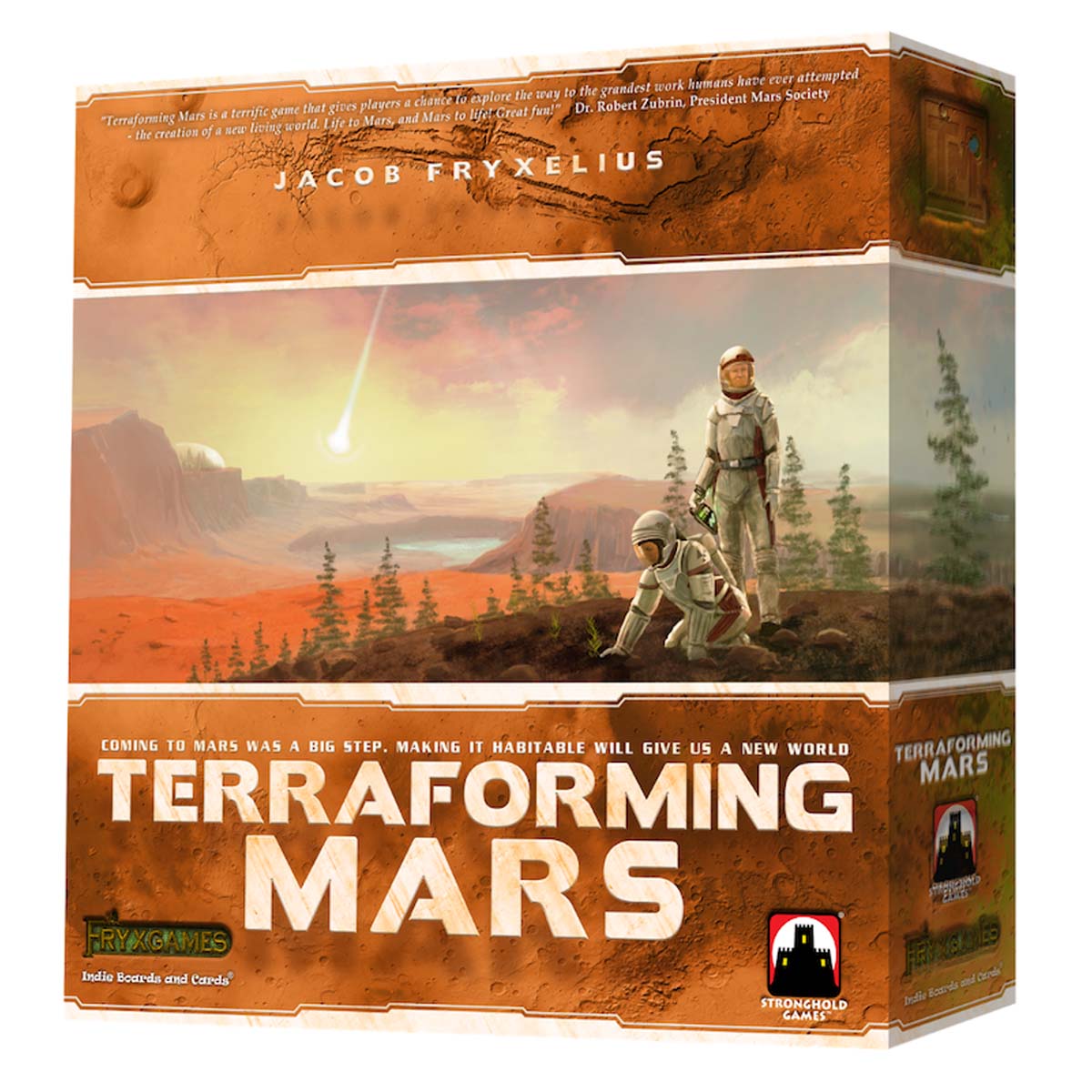 Published by: Stronghold Games
Designed by: Jacob Fryxelius
Start time: 9:00 AM
2024 side event schedules
will be posted Jan. 2024
The Outer Ring Games allow individuals to compete and prove their skills in Single Game competitions. WSBG offers a variety of competitive games for you to choose from. This year we introduce the DICE THRONE Annual Championships as a part of our Outer Ring Tournament Events.
Side Events include all non-Tournament activities: an Exhibitor Hall full of vendors and notable game boarding personalities, 24-hour Open Gaming with a Game Library of more than 2,000 board games, and Daily Awards Ceremonies. Any competitor or guest with any level of WSBG pass may attend the Side Events.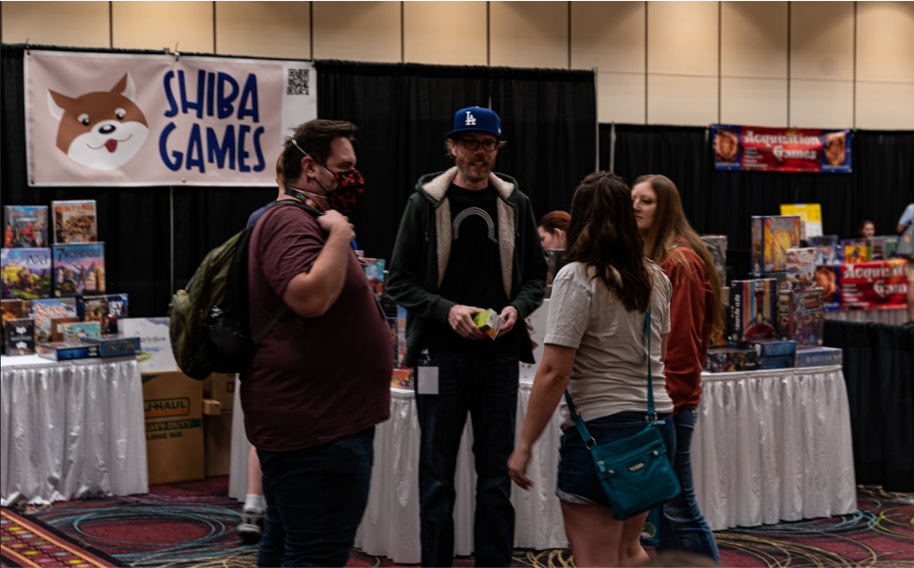 Sunday – 2 PM – 6 PM
Monday – Wednesday, 9 AM – 6 PM
Thursday – CLOSED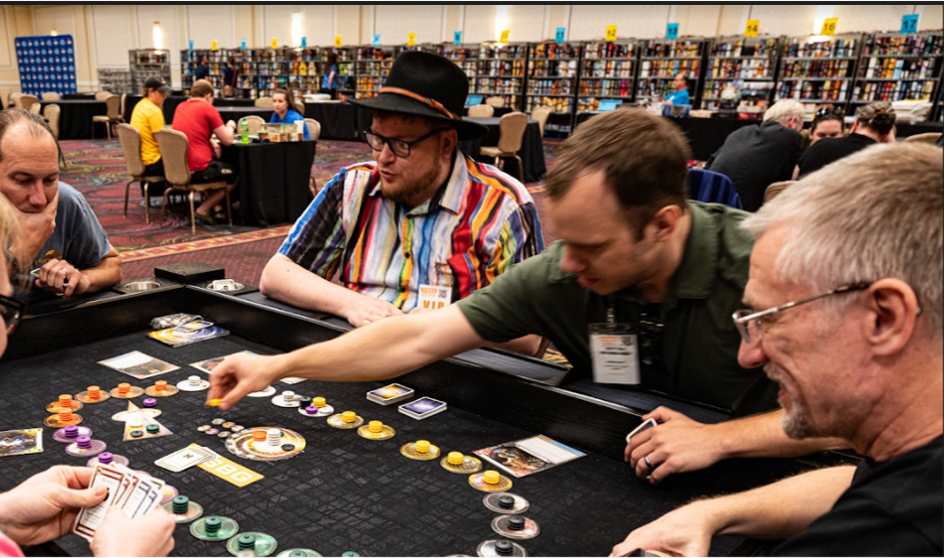 Game Library and
Celebrity games
Sunday – 12 PM – Midnight
Monday – Wednesday, 9 AM – Midnight
Thursday – 9 AM – 12 Noon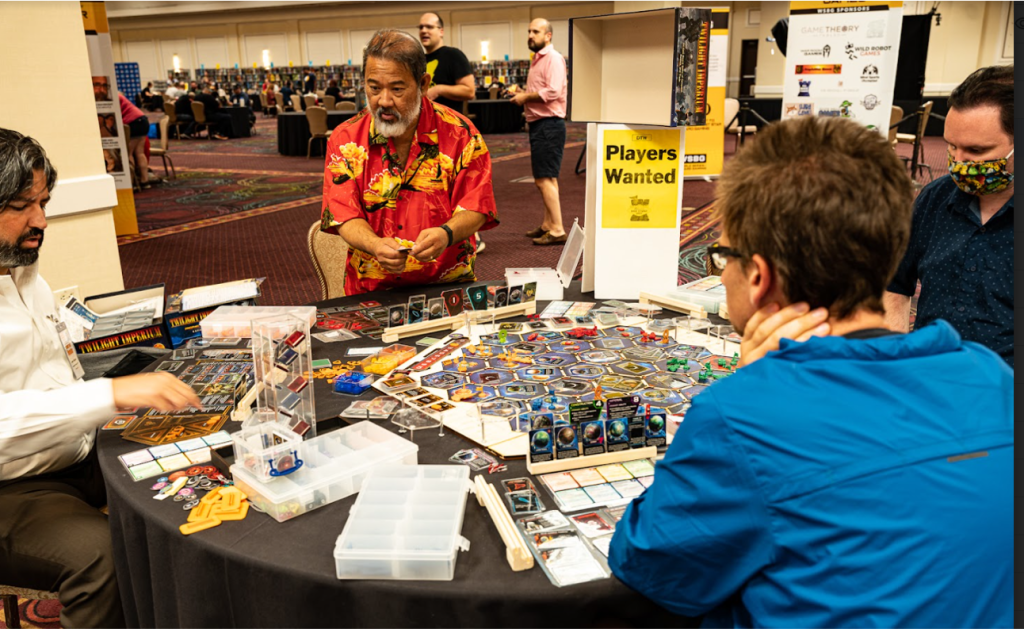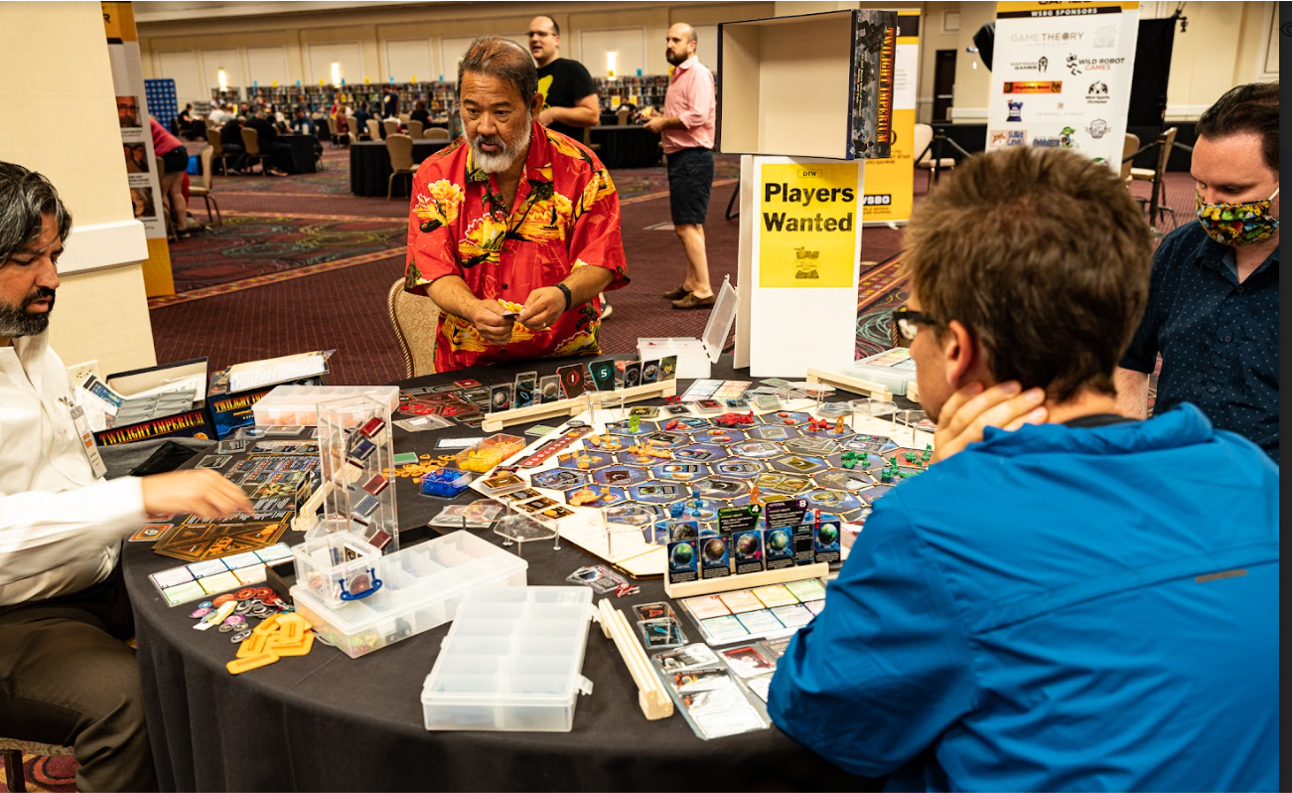 open Gaming and
New Game demos
Opens Sunday – 12 PM 
Closes Thursday – 5 PM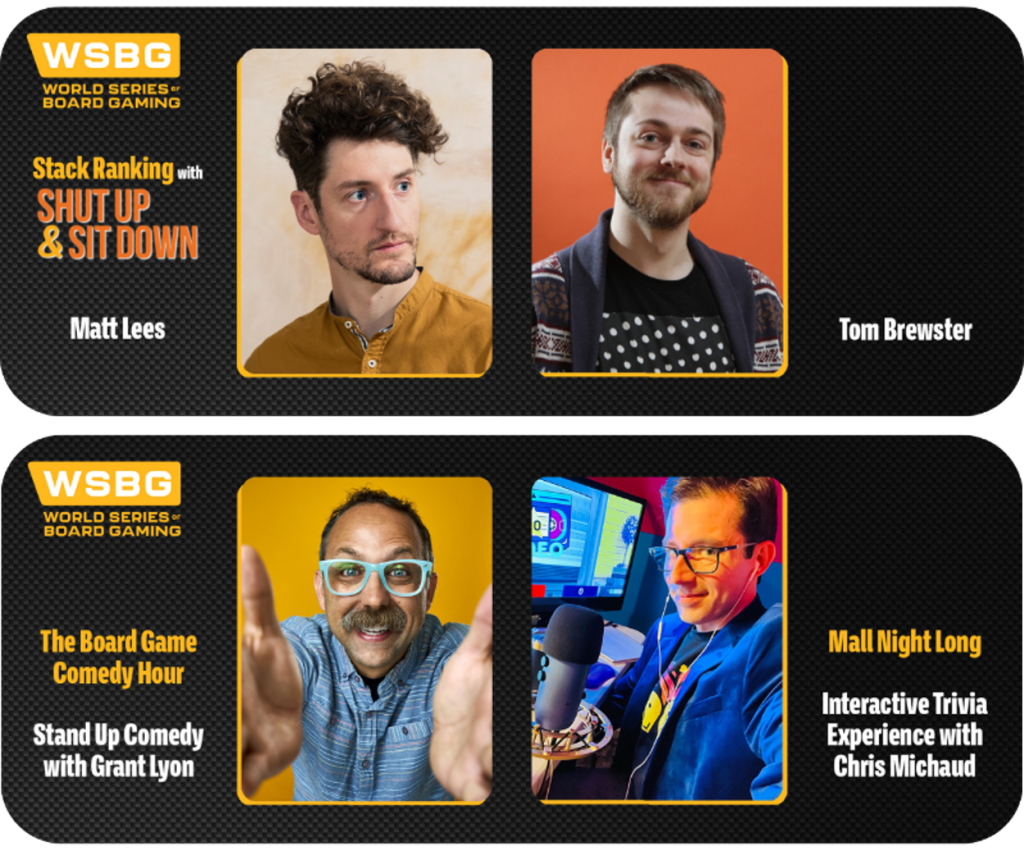 morning
award Ceremonies
and
Evening shows
PROVE YOU'RE THE BEST BOARD GAMER.

WIN $25,000.
Have questions about WSBG Vegas?