WSBG is designed for competitive board gamers and their guests. Only Ring Event Competitors may attend the 16 Ring Events, and both Ring Event Competitors and Outer Ring Competitors may play in the Outer Ring Tournaments while Side Events are open to everyone.
Attractions available to the WSBG Competitive Players and their guests will include the Exhibitor Hall and Open Gaming Hall with a library of more than 2,000 board games and all Award Ceremonies.
Note: Open Gaming will be available 24 hours a day. The game library will not be open 24 hours. See schedule below.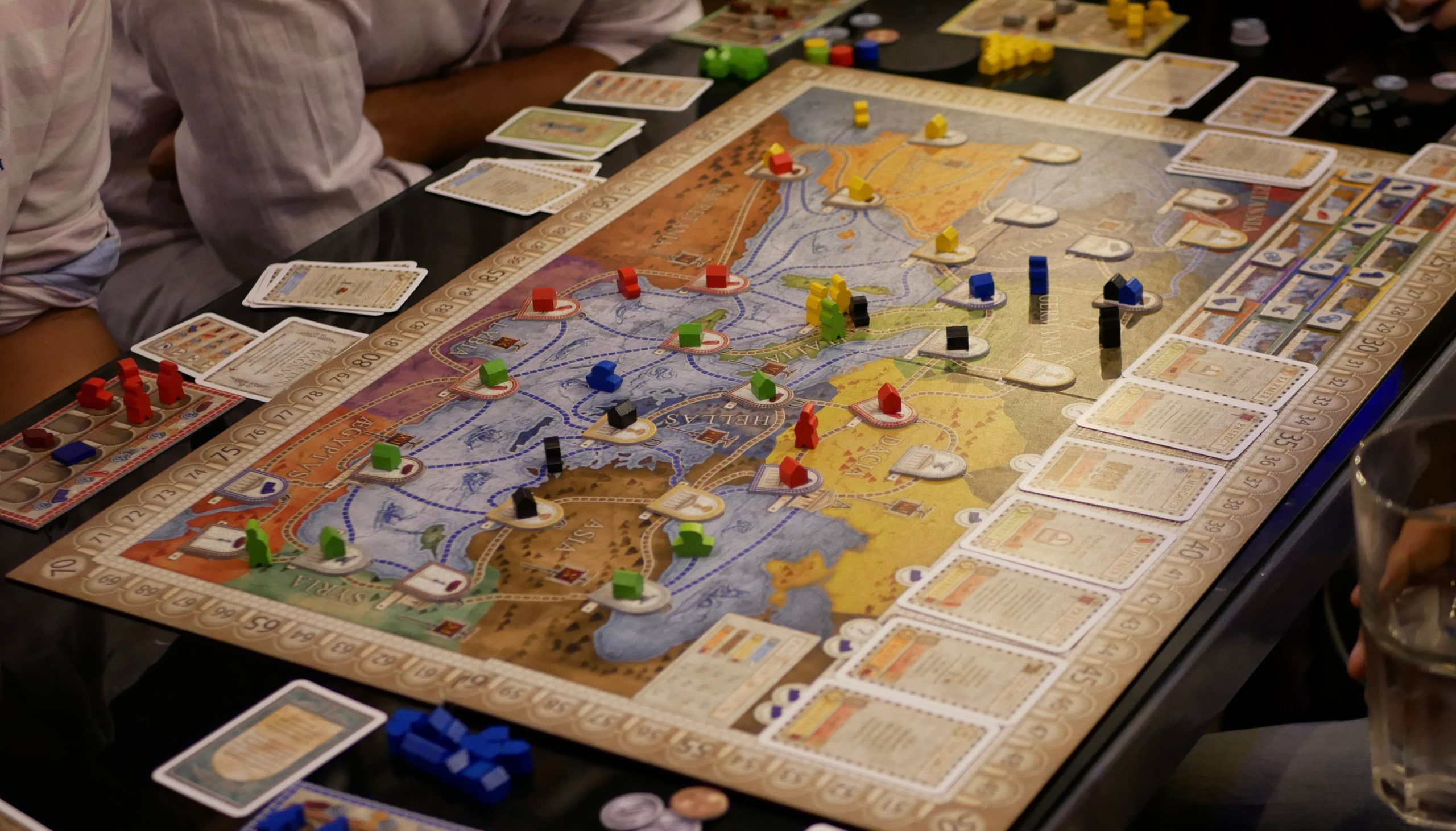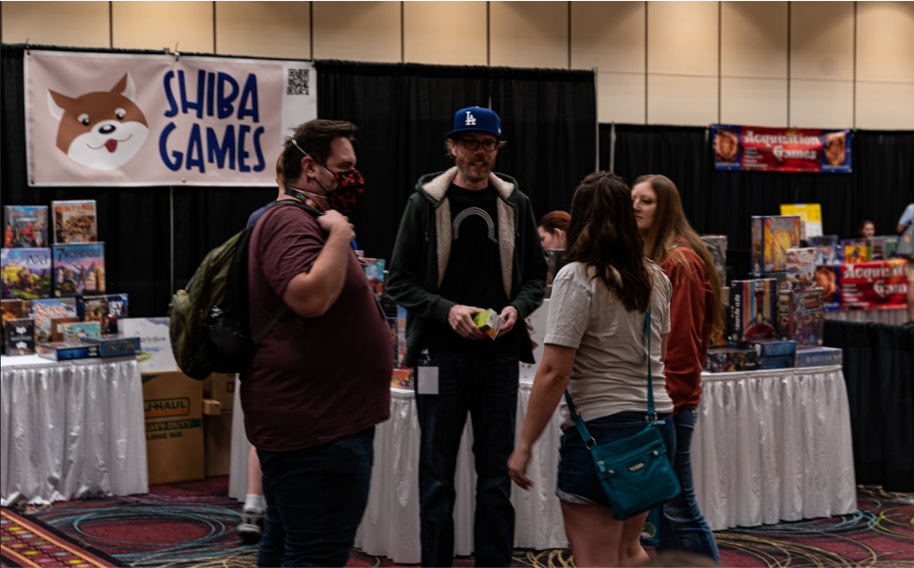 Sunday – 12 PM – 6 PM
Monday – Wednesday, 9 AM – 6 PM
Thursday – CLOSED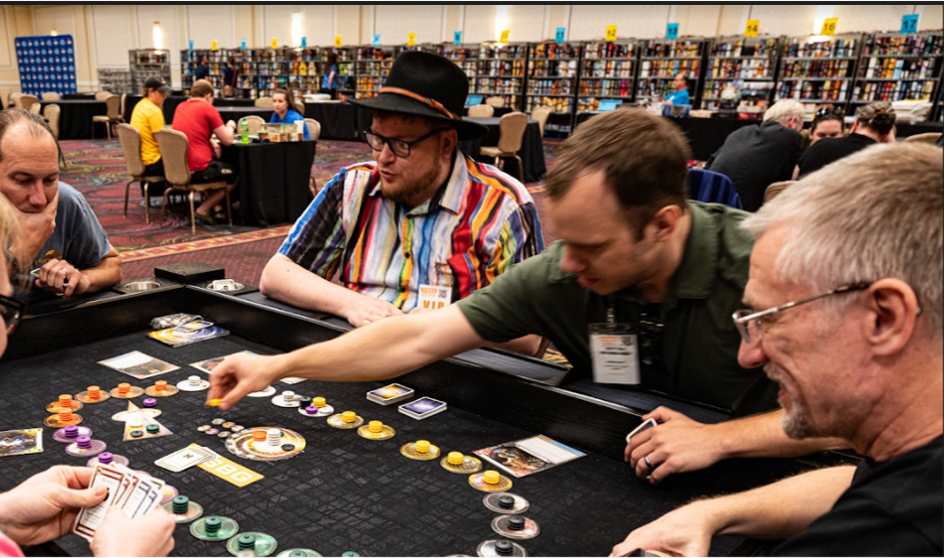 2,000+ Game Library Plus
daily celebrity challenge games
Sunday – 12 PM – 12 AM
Monday – Wednesday, 9 AM – 12 AM
Thursday – 9 AM – 12 PM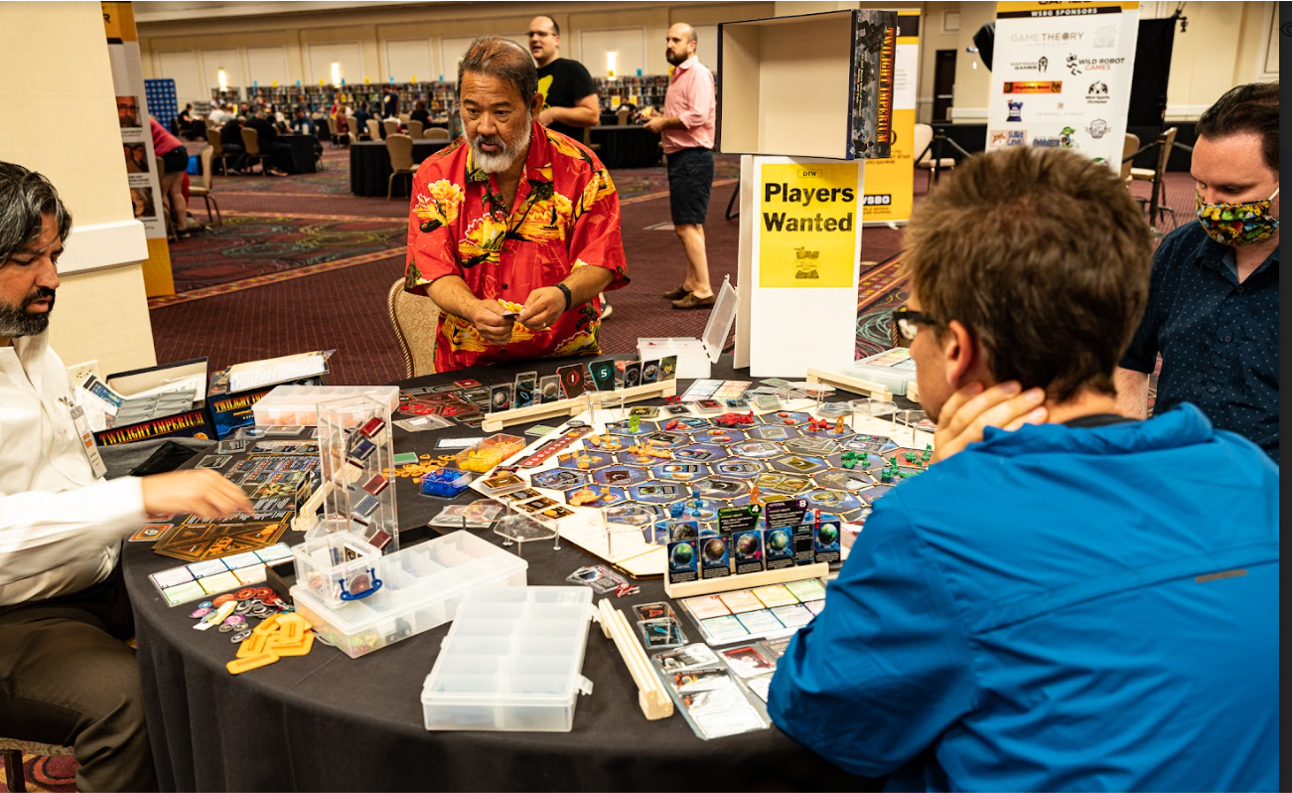 24 X 7 OPEN GAMING hall plus
new game demos
Open From:
Sunday – Opens at 12 PM
Thursday – Closes at 5 PM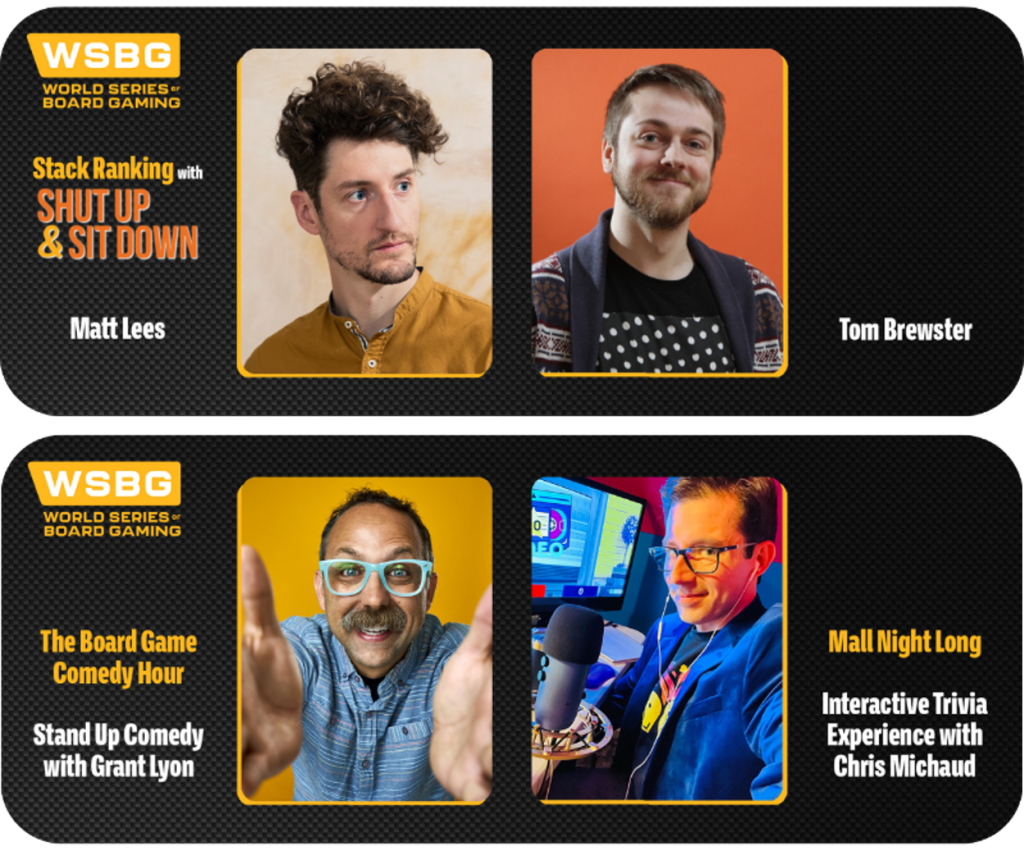 Morning Award
Ceremonies and
evening shows
Have questions about WSBG Vegas?